October 4,2002
Boston, Massachusetts
We docked in Boston, and will be here for the day. When we depart tonight, we will be sailing for Bar Harbor, Maine.
After breakfast, we left the ship, and boarded a double decker buss, and rode around Boston. We made stops at the USS Constitution, Trinity Church, and the Boston Public Gardens.
Following dinner, the evening show featured "Christopher Dillon"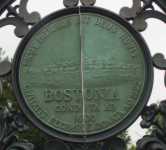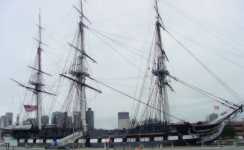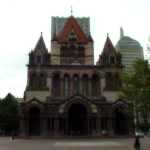 As an aside, while at Trinity Church, we were able to attend a "Pipe Organ" concert They hold these weekly on Friday and we just happened to be in Boston on a Friday - and Carl loves classical pipe organs. The concert was great.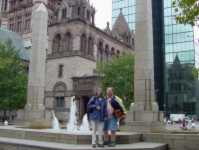 We have a little brass bunny at home that must be related to this one !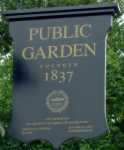 The gardens were oh so green. It was hard to believe that this was October and we were on a "Fall Colors" tour.